GIOVANNI FATTORE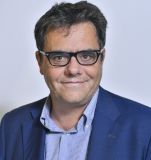 Professore Ordinario
Dipartimento di Scienze sociali e politiche

Insegnamenti a.a. 2022/2023
10481

HEALTH CARE SYSTEMS AND POLICY
11381

SISTEMI SANITARI COMPARATI
11445

FONDAMENTI DI ECONOMIA AZIENDALE E SISTEMI SANITARI
11892

HEALTHCARE MANAGEMENT AND POLICY
20469
INSTITUTIONS, GOVERNMENT AND SOCIETY - MODULE I
20495
HEALTHCARE MANAGEMENT AND POLICY
20533
INSTITUTIONS, GOVERNMENT AND SOCIETY - MODULE II A
20534
INSTITUTIONS, GOVERNMENT AND SOCIETY - MODULE II B
20545
PUBLIC POLICY AND ADMINISTRATION & HISTORY OF ECONOMIC THOUGHT
20546
SOCIOLOGICAL RESEARCH & INSTITUTIONS AND ECONOMIC OUTCOMES
Note biografiche
Laurea Degree in Economics and Social Sciences from Università Bocconi. Master of Science in Health Policy and Management, Harvard University and PhD in Social Policy at the London School of Economics and Political Science. He had research positions at the Department of Health Policy and Management, Harvard School of Public Health, and LSE Health and Social Care. His most recent areas of research are nutrition policy and economics, Health Technology Assessment (HTA), health and healthcare inequalities and big data for health. He is Past-President of the Italian Association of Health Economics and member of the editorial board of "Health Policy Economics and Law", "Pharmacoeconomics" and "Economia e Management". He is associate editor of "Health Policy".
Curriculum Accademico
Professore ordinario. E' stato direttore del Dipartimento di Analisi delle Politiche e Management Pubblico dal 2012 al 2016 e direttore del Master "International Healthcare Management Economics & Policy" (MIHMEP) dal 2002 al 2008. E' membro della faculty del PhD in Social and Political Sciences, professore della SDA Bocconi e ricercatore del CERGAS.. Insegna politiche sanitarie, metodi di ricerca nelle scienze sociali e project management and evaluation. E' Membro del Direttivo del Centro Dondena della Bocconi.
Aree di interesse scientifico
Management sanitario, politica sanitaria, analisi comparata dei sistemi sanitari, politica del farmaco, analisi costi-efficacia e costi-benefici, metodi di ricerca, performance management nelle istituzioni pubbliche, mentalità e strumentazioni di governo, riforma della pubblica amministrazione italiana
Pubblicazioni
PUBBLICAZIONI SELEZIONATE
Articles in International Journals since 2012
Snell LM, Nicksic N, Panteli D, Burke S, Eissenberg T, Fattore G, Gauci C, Koprivnikar H, Murauskiene L, Reinap M, Barnes AJ.

Emerging electronic cigarette policies in European member states, Canada, and the United States. Health Policy.

2021 Apr;125(4):425-435. doi: 10.1016/j.healthpol.2021.02.003. Epub 2021 Feb 18. PMID: 33663799.

Ciani O, Salcher-Konrad M, Meregaglia M, Smith K, Gorst SL, Dodd S, Williamson PR, Fattore G. Patient-reported outcome measures in core outcome sets targeted overlapping domains but through different instruments. J Clin Epidemiol.

2021 Mar 6;136:26-36. doi: 10.1016/j.jclinepi.2021.03.003. Epub ahead of print. PMID: 33689837.

Vicentini C, Gianino MM, Corradi A, Marengo N, Bordino V, Corcione S, De Rosa FG, Fattore G, Zotti CM.

Cost-Effectiveness Analysis of the Prophylactic Use of Ertapenem for the Prevention of Surgical Site Infections after Elective Colorectal Surgery.

Antibiotics (Basel). 2021 Mar 4;10(3):259. doi: 10.3390/antibiotics10030259. PMID: 33806477.

Prieto-Patron A, V Hutton Z, Fattore G, Sabatier M, Detzel P. Reducing the burden of iron deficiency anemia in Cote D'Ivoire through fortification. J Health Popul Nutr. 2020 Feb 7;39(1):1. doi: 10.1186/s41043-020-0209-x. PMID: 32033590; PMCID: PMC7006106.

Allin S, Farmer J, Quiñonez C, Peckham A, Marchildon G, Panteli D, Henschke C, Fattore G, Lamloum D, Holden ACL, Rice T. Do health systems cover the mouth? Comparing dental care coverage for older adults in eight jurisdictions. Health Policy. 2020 Sep;124(9):998-1007. doi: 10.1016/j.healthpol.2020.06.015. Epub2020 Jul 2. PMID: 32712013.

Meregaglia M, Ciani O, Banks H, Salcher-Konrad M, Carney C, Jayawardana S, Williamson P, Fattore G. A scoping review of core outcome sets and their 'mapping' onto real-world data using prostate cancer as a case study. BMC Med Res Methodol. 2020 Feb 27;20(1):41. doi: 10.1186/s12874-020-00928-w. PMID: 32103725; PMCID: PMC7045588.

Zuccarino S, Fattore G, Vitali S, Antronaco G, Frigerio S, Colombo M. The Association between Education and Rehabilitation Outcomes: a Population Retrospective Observational Study.

Arch Gerontol Geriatr. 2020 Aug 5;91:104218. doi: 10.1016/j.archger.2020.104218.

Epub ahead of print. PMID: 32784079.

Wang Y, Fattore G. The impact of the great economic crisis on mental healthcare in Italy. Eur J Health Econ. 2020 Nov;21(8):1259-1272. doi:10.1007/s10198-020-01204-w.

Epub 2020 Jun 13. PMID: 32535852; PMCID: PMC7293427.

Meregaglia M, Croci I, Brusco C, Herich LC, Di Lallo D, Gargano G, Carnielli V, Zeitlin J, Fattore G, Cuttini M. Low socio-economic conditions and prematurity-related morbidities explain healthcare use and costs for 2-year-oldvery preterm children.

Acta Paediatr. 2020 Sep;109(9):1791-1800. doi:10.1111/apa.15183. Epub 2020 Feb 6. PMID: 31977107

Silano M, Milani GP, Fattore G, Agostoni C.

Donor human milk and risk of surgical necrotizing enterocolitis: A meta-analysis

.

Clinical Nutrition

2019; 38 (3), 1061-1066

Federici C, Detzel P, Petracca F, Dainelli L, Fattore G.

The impact of food reformulation on nutrient intakes and health, a systematic review of modelling studies

2019; BMC Nutrition 5 (1), 2
Silano M, Agostoni C, Fattore G. Italy Unsolved Childhood Obesity Crisis. Archives of disease in childhood 2018. 315678

Agostoni C, Silano M, Fattore G. Health Implications of Dietary Habits in Transition Countries – A life course perspective.

Pediatric research

2018; 83 (4), 754

Salvatore D, Numerato D, Fattore G.

Physicians' professional autonomy and their organizational identification with their hospital. BMC Health Services Research 2018; 5(2), 1.

Fattore G, Iacovone D, Steccolini I.

'Managing successful change in the public sector': a view from the consultants' world

. Public Management Review 2018; 1-20.

Meregaglia M, Dainelli L., Banks H, Benedetto C, Detzel P, Fattore G.

The short-term economic burden of gestational diabetes mellitus in Italy

. BMC pregnancy and childbirth 2018; 18 (1), 58
Silano M, Fattore G, Agostoni C. Donor milk and risk of surgical necrotizing enterecolitis: A meta-analysis. Clinical Nutrition 2018; 38(3):1061-1066 .
Banks H, Torbica A, Valzania C, Varabyova Y, Prevolnik Rupel V, Taylor RS, Hunger T, Walker S, Boriani G, Fattore G & MedtecHTA group. EP Europace 2017.

Ciani O, Pascarelli NA, Giannitti C, Galeazzi M, Meregaglia M, Fattore G, Fioravanti A.

Mud

‐

Bath Therapy in Addition to Usual Care in Bilateral Knee Osteoarthritis: An Economic Evaluation Alongside a Randomized Controlled Trial

. Arthritis care & research 2017 (69): 7: 966-972.
Torbica A, Banks H, Valzania C, Boriani G, Fattore G. Investigating Regional Variation of Cardiac Implantable Electric Device Implant Rates in European Health Care Systems. Health Economics 2017; 26 (S1), 30-45.
Nolte E, Corbett J, Fattore G, Kaunonen M, Miani C, Pitchforth E, Sperre-Saunes I, Steel D, Winpenny E.

Understanding the role of community hospitals: an analysis of experiences in five countries

. The European Journal of Public Health 2016; 26; S1.
Rechel B, Džakula A, Duran A, Fattore G, Edwards N, Grignon M, Haas M, Habicht T, Marchildon GP, Moreno A, Ricciardi A, Vaughan L, Anderson Smith T.

Investigating Regional Variation of Cardiac Implantable Electrical Device Implant Rates in European Healthcare Systems: What Drives Differences?

Health Policy 2016; 120 (7): 758-769.

Mozzi A, Meregaglia M, L

azzaro C, Tornatore V, Belfiglio M, Fattore G.

A comparison of EuroQol 5-Dimension health-related utilities using Italian, UK, and US preference weights in a patient sample

. ClinicoEconomics and Outcomes Research 8; 267.
Fatttore G, Numerato D, Peltola M, Banks H, Graziani R, Heijink R, Fletcher E, Mihalicza P, Sveréusl S. Variations and determinants of mortality and length of stay of very low birth weight and very low for gestational age infants in seven European countries. Health Economics 2015; 24(S2): 65-87.
Hagen TP, Häkkinen U, Belicza E, Fattore G, Goude F. Acute Myocardial Infarction, Use of Percutaneous Coronary Intervention, and Mortality: A Comparative Effectiveness Analysis Covering Seven European Countries. Health Economics 2015; 24(S2): 88-101.
Ongaro E, Ferrè F, Fattore G, The Fiscal Crisis in the Health Sector: Patterns of Cutbacks across Europe. Health Policy 2015; 119(7): 954-963.
Cavallo MC, Gugiatti A, Fattore G, Gerzeli S, Barbieri D, Zanini R. Cost of care and social consequences of very low birth weight infants without premature-related morbidities in Italy. Italian journal of paediatrics 2015; 41(1): 1-12.
Meregaglia M, Banks H, Fattore G. Hospital burden and gastrointestinal surgery in Inflammatory Bowel Disease patients in Italy: a retrospective observational study. Journal of Krohn's and Colitis 2015; 9(10): 853-862.
Torbica A, Calciolari S, Fattore G, Does informal care impact utilization of healthcare services? Evidence from a longitudinal study of stroke patients, Social Science & Medicine 2015; 124: 29-38.

Numerato D, Fattore G, Tediosi F, Zanini R, Peltola M, Banks H.

Mortality and length of stay of very low birth weight and very preterm infants: a EuroHOPE study

. PloS one 2014; 10 (6), e0131685.
Fattore G, Ferrè F, Meregaglia M, Fattore E, Agostoni C. Critical review of economic evaluation studies of interventions promoting low fat diets. Nutrition Reviews 2014; 72(11): 691-706.
Kodra Y, Cavazza M, Schieppati A, De Santis M, Armeni P, Arcieri R, Calizzani G, Fattore G, Manzoli L, Mantovani L, Taruscio D. The social burden and quality of life of patients with haemophilia in Italy. Blood Transfusion 2014; S3:567-75.
Fattore E, Bosetti C, Brighenti F, Agostoni C, Fattore G. Palm oil and blood lipid–related markers of cardiovascular disease: a systematic review and meta-analysis of dietary intervention trials. American Journal of Clinical Nutrition 2014; 99(6):
Fattore G, Petrarca G, Torbica A. Traveling for care: Inter-regional mobility for aortic valve substitution in Italy. Health Policy 2014; 117(1): 90-97.
Boriani G, Maniadakis N, Auricchio A, Müller-Riemenschneider F, Fattore G, Leyva F, Mantovani L, Siebert M, Willich SN, Vardas P, Kirchhof P. Health technology assessment in interventional electrophysiology and device therapy: A position paper of the European Heart Rhythm Association. European Heart Journal 2013; 34(25): 1869-1874.
Häkkinen U, Iversen T, Peltola M, Seppälä TT, Malmivaara A, Belicza E, Fattore G, Numerato D, Heijink, R, Medin E, Rehnberg C. Health care performance comparison using a disease-based approach: The EuroHOPE project. Health Policy 2013; 11(1-2): 100-109.
Agostoni C, Fattore G. Growth outcome: Nutritionist perspective. World Review of Nutrition and Dietetics 2013; 106: 12-18.
Fattore G, Tediosi F. The importance of values in shaping how health systems governance and management can support universal health coverage. Value in Health 2013; 16: (1 SUPPL.) S19-S23.
De Belvis AG, Ferrè F, Specchia ML, Valerio L, Fattore G, Ricciardi W. The financial crisis in Italy: Implications for the healthcare sector; Health Policy 2012; 106(1): 10-16.
Numerato D, Salvatore D, Fattore G. The impact of management on medical professionalism: A review. Sociology of Health and Illness 2012; 34 (4): 626-644.
Linertová, R., Serrano-Aguilar, P., Posada-de-la-Paz, M., Hens-Pérez, M., Kanavos, P., Taruscio, D., Schieppati, A., Stefanov, R., Péntek, M., Delgado, C., Graf von der Schulenburg, J.-M., Persson, U., Chevreul K, Fattore G, Worbes-Cerezo, M., Sefton, M., López-Bastida, J. Delphi approach to select rare diseases for a European representative survey. The BURQOL-RD study. Health Policy 2012; 108(1): 19-26.
Fattore G, Dubois HFW, Lapenta A. Measuring New Public Management and Governance in Political Debate. Public Administration Review 2012; 72 (2): 218-227.
Gandini F, Giannitti C, Fattore G, Giordano N, Galeazzi M, Fioravanti A. Validation of an Italian version of the functional index for hand osteoarthritis (FIHOA). Modern Rheumatology 2012; 22(5): 758-765.
Karampampa, K., Gustavsson, A., Miltenburger, C., Teruzzi, C., Fattore, G. Treatment experience, burden and unmet needs (TRIBUNE) in MS study: results from Italy. Multiple sclerosis 2012: 18(2 Suppl): 29-34.
Fattore, G., Lang, M., Pugliatti, M. The Treatment experience, burden, and unmet needs (TRIBUNE) study - measuring the socioeconomic consequences of Multiple Sclerosis. Multiple sclerosis 2012; 18 (2 Suppl): 5-6.