ANDREA FOSFURI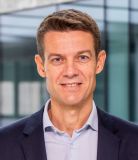 Professore Ordinario
Dipartimento di Management e Tecnologia

Insegnamenti a.a. 2022/2023
11549

MANAGEMENT OF INNOVATION
30154
TECHNOLOGY AND INNOVATION MANAGEMENT
40429

MICROECONOMIC FOUNDATION FOR BUSINESS STUDIES
40430

STRATEGIC INTERACTIONS AND FIRM BEHAVIOR
Note biografiche
Nato a Pesaro. Laureato in Economia e Commercio presso la Università di Urbino (1993). PhD in Economia presso la Universitat Pompeu Fabra (Barcellona, 1998).
Curriculum Accademico
Professore ordinario presso il Dipartimento di Management e Tecnologia dall'anno accademico 2012-2013, lasciando la posizione equivalente presso il Dipartimento di Business Administration dell'Universidad Carlos III de Madrid, dipartimento di cui era stato Direttore durante il periodo 2009-2011. Precedentemente, aveva insegnato presso Boston University, IESE Business School e Carnegie Mellon University ed era stato ricercatore associato del Centre for Economic Policy Research (CEPR).
Associate Editor per le riviste Management Science e Strategic Management Journal.
Da Novembre 2019 è Direttore della Scuola di Dottorato.
Aree di interesse scientifico
Gestione della tecnologia e innovazione; strategie delle imprese; contratti di licensing.
Pubblicazioni
PUBBLICAZIONI SELEZIONATE
Abolfathi N., Fosfuri A., Santamaria S. 2022. Out of the Trap: Conversion Funnel Business Model, Customer Switching Costs, and Industry Profitability. Strategic Management Journal. Forthcoming.
Morandi R., Fosfuri A., Santalo J. 2021. A Bird in the Hand is Worth Two in the Bush: Technology Search Strategies and Competition Due to Import Penetration. Strategic Management Journal 43(8): 1516-44.
Arora A., Fosfuri A., Roende T. 2021. Waiting for the payday? The market for startups and the timing of entrepreneurial exit. Management Science 67(3): 1453-67.
Asmussen C., Fosfuri A. 2019. Orchestrating corporate social responsibility in the multinational enterprise. Strategic Management Journal 40(4): 894-916.
Fosfuri A., Giarratana M.S., Roca E. 2016. Social Business Hybrids: Demand Externalities, Competitive Advantage and Growth through Diversification. Organization Science 27(5): 1275-1289.
Slavova K., Fosfuri A., De Castro JO. 2016. Learning by Hiring: The Effects of Scientists' Inbound Mobility on Research Performance in Academia. Organization Science 27(1): 72-89.
Fosfuri A., Giarratana MS., Roca E. 2015. Walking a slippery line: investments in social values and product longevity. Strategic Management Journal 36, 1750-1760.

Arora A., Fosfuri A., Roende, T. 2013. Managing licensing in a market for technology. Management Science 59(5), 1092-1106.
Berrone P., Fosfuri A., Gelabert L., Gomez-Mejía L. 2013. Necessity as the Mother of Green Inventions: Institutional Pressures and Environmental Innovations. Strategic Management Journal 34(8): 891-909.
Fosfuri A., Giarratana M. 2009. Masters of War: Rivals' Product Innovation and New Advertising in Mature Product Markets. Management Science 55(2), 181-191.
Fosfuri A., Giarratana M., Luzzi A. 2008. The Penguin Has Entered the Building: The Commercialization of Open Source Software Products. Organization Science 19, 292-305.
Fosfuri, A. 2006. The Licensing Dilemma: Understanding the Determinants of the Rate of Technology Licensing. Strategic Management Journal 27(12), 1141-58.
Arora, A., Fosfuri, A. 2005. Pricing Diagnostic Information. Management Science 51(7), 1092-1100.