SELIM GULESCI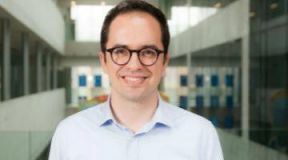 Associate Professor
Dipartimento di Economia

Note biografiche
BSc in Manufacturing Systems Engineering, Sabanci University, 2003
MSc in Economics, London School of Economics, 2005
PhD in Economics, London School of Economics, 2011
Curriculum Accademico
Associate Professor, Department of Economics, Bocconi University.
Affiliate, Bureau for Research and Economic Analysis of Development (BREAD).
Affiliate, Center for Economic Research (CEPR).
Affiliate, Innocenzo Gasparini Institute for Economic Research (IGIER).
Affiliate, Laboratory for Effective Anti-poverty Policies (LEAP).
Aree di interesse scientifico
Development Economics, Labor economics
Pubblicazioni
PUBBLICAZIONI SELEZIONATE
"Loan Contract Structure and Adverse Selection: Survey Evidence from Uganda" with Christian Ahlin, Andreas Madestam and Miri Stryjan, Journal of Economic Behavior & Organization, 2020, 172: 180-195.
"The Effect of Compulsory Schooling Expansion on Mothers' Attitudes towards Domestic Violence in Turkey" with Erik Meyersson and Sofia Trommlerova, World Bank Economic Review, 2020, 34(2): 464-484.
"The Price of Gold: Dowry and Death in India" with Sonia Bhalotra and Abhishek Chakravarty, Journal of Development Economics, 2020.
"Women's Empowerment in Action: Evidence from a Randomized Control Trial in Africa" with Oriana Bandiera, Niklas Buehren, Robin Burgess, Markus Goldstein, Imran Rasul and Munshi Sulaiman, American Economic Journal: Applied Economics, 2020, 12(1): 210-59.
"Moral Hazard: Experimental Evidence from Tenancy Contracts" with Konrad Burchardi, Benedetta Lerva, Munshi Sulaiman, Quarterly Journal of Economics, 2019, 134(1): 281-347.
"Labor Markets and Poverty in Village Economies" with Oriana Bandiera, Robin Burgess, Narayan Das, Imran Rasul and Munshi Sulaiman, Quarterly Journal of Economics, 2017, 132(2): 811-870.